Strategy:
We have the one for you!
At Edward Vance Investment Management, we focus on long term investment principles and avoid short term market timing. We assist... Read More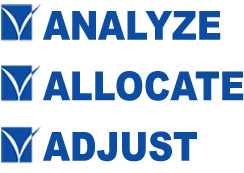 Resources

Do You Own an Annuity? You may be paying too much.We generally do not favor annuities due to high expenses and surrender charges. However, an annuity may make sense for some investors, especially if they already own an annuity and there would be adverse tax consequences to get out of the annuity. You might benefit from a 1035 exchange to a lower cost annuity like Jefferson National. We can save you money.
Have you considered
Long Term Care Insurance
? We can help.

Contact Us today at 478-474-4700 or email ed@vanceinvestments.com to schedule a complimentary consultation to discuss your investment and financial planning needs.